JOALI MALDIVES
Luxury Lagoon Holiday Offers you the wonderful opportunity to experience Joali Maldives Resort. JOALI resides on the picture perfect Muravandhoo island in the Raa Atoll located in the northern Maldives. One of the largest and deepest atolls in the world, it is home to a myriad of sea life. Guests can expect brilliant blue waters and pristine white-sand beaches fringed by gently swaying coconut palms.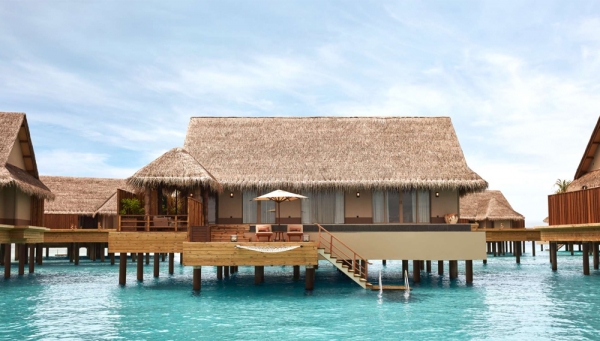 WATER VILLA WITH POOL
This 100 sqm one bedroom beauty can accommodate up to 3 people and offers an enchanting life on the water. You can relax over the crystal-clear waters of the Indian ocean underneath your feet on your spacious sundeck or dive into your infinite pool against the backdrop of the beautiful Maldives. With its state of the art lighting and mood control system, our water villas offer magical aquatic experiences day and night.
VILLA SPECIFICATION
| | |
| --- | --- |
| | Balcony View |
| Beach | |
| | |
| | sq ft. |
---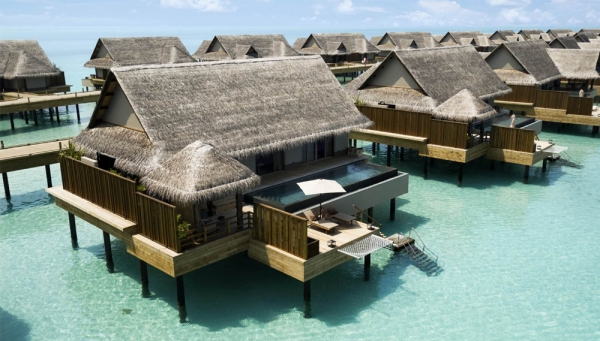 SUNSET WATER VILLA WITH POOL
Sit back and enjoy a breathtaking sunset every night from your bedroom or sundeck and watch the Maldivian waters glow as the day comes to an end. This villa with a 35 square metre infinity pool offers pure relaxation and a perfect view.
VILLA SPECIFICATION
| | |
| --- | --- |
| | Balcony View |
| Beach | |
| | |
| | sq ft. |
---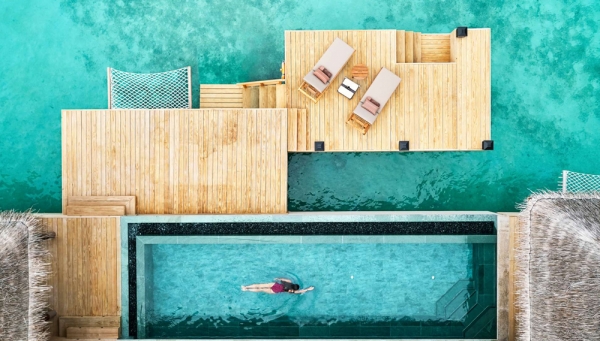 LUXURY WATER VILLA WITH POOL
Accommodating up to 3 people this lavish corner on the water is 108 sqm and has breathtaking views from every corner. With a living room that overlooks the crystal waters, this villa has a handpicked mini library offering the latest titles. A spacious sun-deck with a private infinity pool offers a warm invite to get sun-kissed every day. In addition to the tropical amenities, a state-of-the-art home and lighting system offers an enchanting experience over water, day and night.
VILLA SPECIFICATION
| | |
| --- | --- |
| | Balcony View |
| Beach | |
| | |
| | sq ft. |
---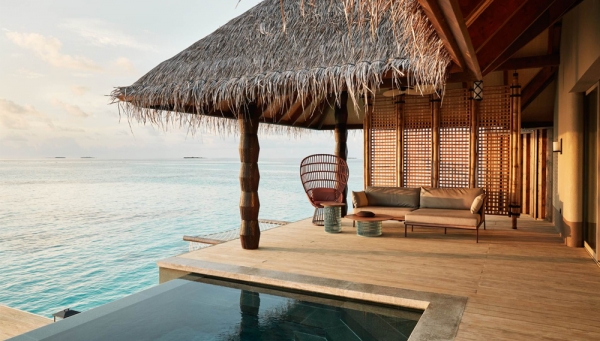 LUXURY SUNSET WATER VILLA WITH POOL
Witness the famous Maldivian sunset from the comfort of a spacious suite that will feel like a residence. Ideal for couples travelling together or large families, this villa provides the perfect vantage point for a unique sense of place.
VILLA SPECIFICATION
| | |
| --- | --- |
| | Balcony View |
| Beach | |
| | |
| | sq ft. |
---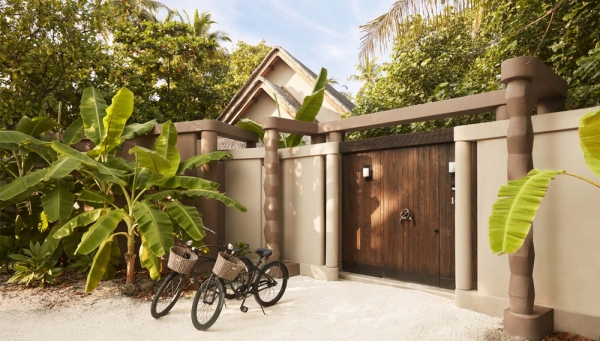 BEACH VILLA WITH POOL
With its beach, garden and ocean views, this lavish 108 sqm one room villa can accommodate up to three people comfortably. Our villa features handpicked accents, a private beach garden, a bathroom with spa amenities and coveted toiletries. A butler and valet service is there to care for all your needs. An infinity pool overlooking the ocean awaits all night owls for an exclusive swim under the stars.
VILLA SPECIFICATION
| | |
| --- | --- |
| | Balcony View |
| Beach | |
| | |
| | sq ft. |
---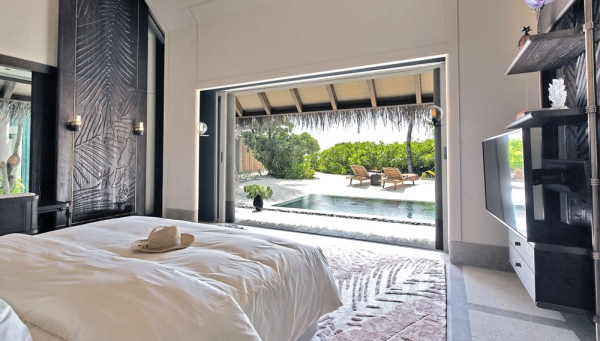 LUXURY BEACH VILLA WITH POOL
Our dreamy 1+1 suite offers the perfect backdrop for a nature-inspired rejuvenation. With handpicked items and amenities for the ultimate spa experience, this soothing 117 sqm can accommodate up to 4 people. An infinity pool nestled into the lush greenery provides a naturally peaceful spot to reconnect with nature in privacy. The lavish suite comes with a private infinity pool and a cozy library leaving little reason ever to leave.
VILLA SPECIFICATION
| | |
| --- | --- |
| | Balcony View |
| Beach | |
| | |
| | sq ft. |
---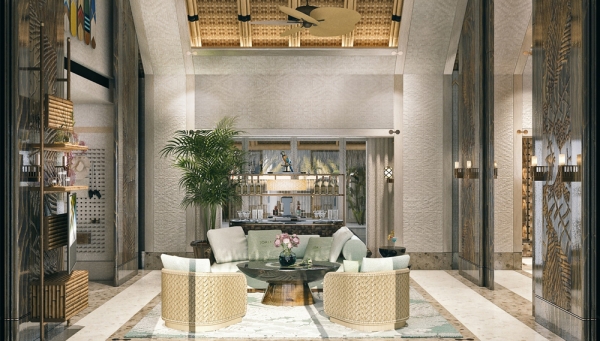 FAMILY BEACH VILLA WITH POOL - TWO BEDROOM
Capable of accommodating up to 4 people, this 1+1, 142 sqm gem has two pools making it perfect for parties with particular needs. With two pools and plenty of green space for all, this villa caters for small groups and families with ease. The suite offers an infinity pool and private beach garden with backyard pool in addition to the outdoor terrace on the beach with a dining area.
VILLA SPECIFICATION
| | |
| --- | --- |
| | Balcony View |
| Beach | |
| | |
| | sq ft. |
---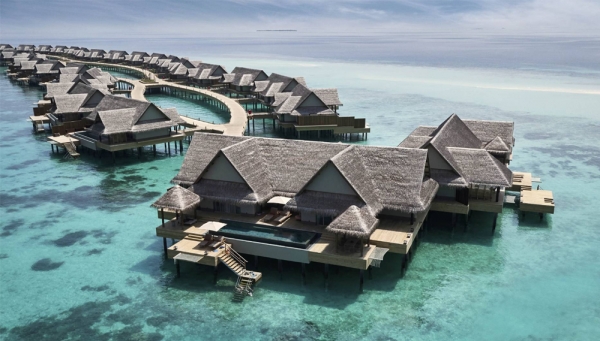 OCEAN RESIDENCE WITH 2 POOLS - THREE BEDROOMS
No need to worry about space here. In addition to the three bedrooms, two living rooms and two infinity pools, this 400 sqm area boasts three dressing rooms each with two built-in closets. From terraces perfect for gatherings to romantic balconies; an uninterrupted ocean view renews your joy to be alive. A boat or as well call them a Dhoni will be provided whenever you want to head out to the spa or restaurants.
VILLA SPECIFICATION
| | |
| --- | --- |
| | Balcony View |
| Beach | |
| | |
| | sq ft. |
---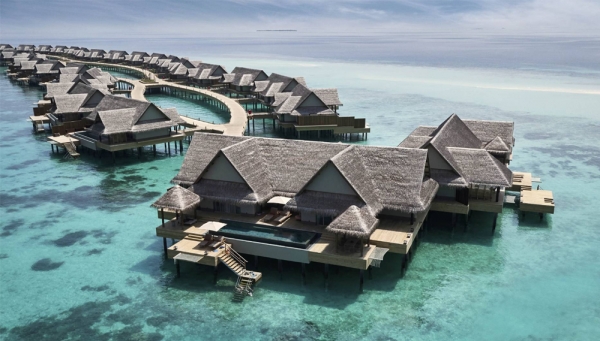 4 BEDROOM BEACH RESIDENCE WITH POOL
This 500 sqm., four bedroom grand two-story beach villa understands what big families need to relax. With four bedrooms each with their bathroom, it can accommodate eight people without having to sacrifice space or privacy. Perfect for bookworms, a library with handpicked books offers a dreamy reading experience. A separate butler room allows for round the clock service on premise. For all your potential incursions around the island, a buggy and a driver is at your service.
VILLA SPECIFICATION
| | |
| --- | --- |
| | Balcony View |
| Beach | |
| | |
| | sq ft. |
---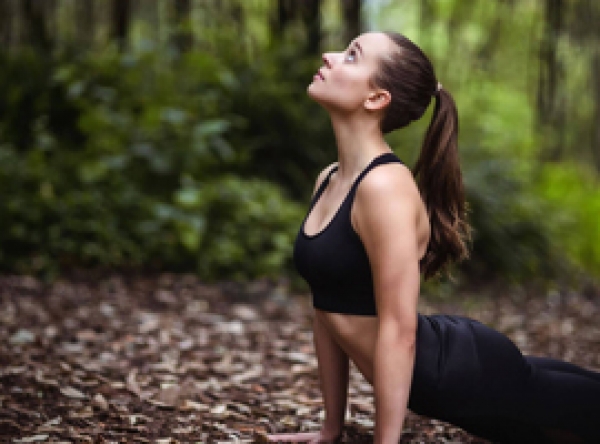 JOALI SPA BY ESPA
The globally known Espa Spa offers tailor-made treatments for the ultimate spa experience , leaving you feeling refreshed, revitalised and beautiful. JOALI spa by ESPA's unique signature treatments will completely restore your body's vitality and vibrancy, unlocking your inner joy. The 8 treatment rooms, with breathtaking garden and seaside vista, merged with a luxuriously and artful design spa concept, prides in a bespoke holistic and unique wellness experience
DESTINATION DINING
Imagine being able to have the amenities and cuisine of a restaurant in the comfort of your room. Destination dining offers the option to have delectable, professionally made dishes on the nights you would rather stay in. With our barbeque and dinner catering can have a memorable culinary experience with your guests or your special someone without lifting a finger.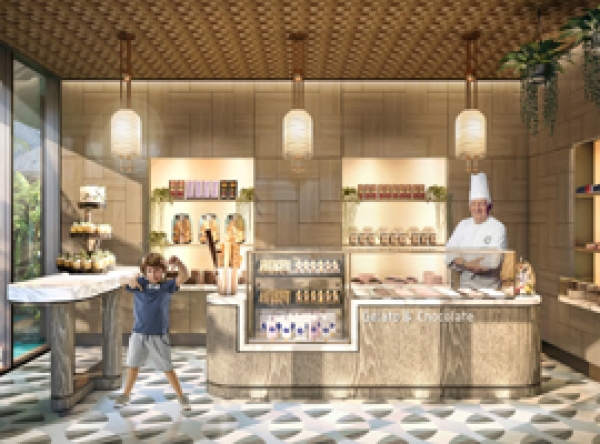 LAJOIE
Our artisanal chocolate and ice-cream store is here for you and the kids to satiate all your sweet cravings. Whether you prefer the refreshing taste of fruits, the savory taste of bitter chocolate or the sweet taste of vanilla the Joali Chocolate and Ice Cream Store offers the perfect dessert spot for your island experience.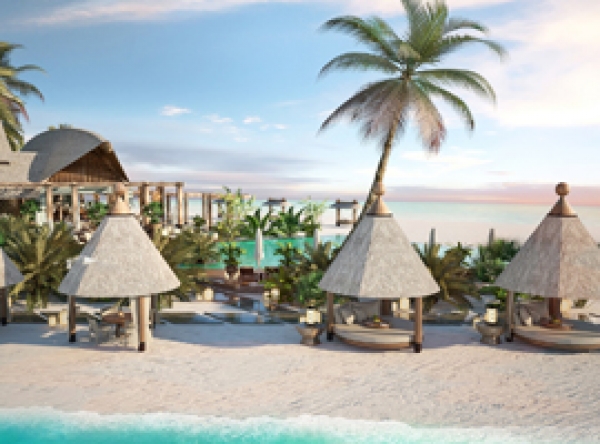 MURA BAR
The Mura Bar overlooks a pearly beach and pool that meets the sea creating infinite sparkling shades of blue. The cabanas and infinity pods offer enough space for everyone to relax and its menu offers scrumptious snacks such as street food that hit the spot. The Mura Bar also hosts surprise event nights such as sunset rituals and live performances.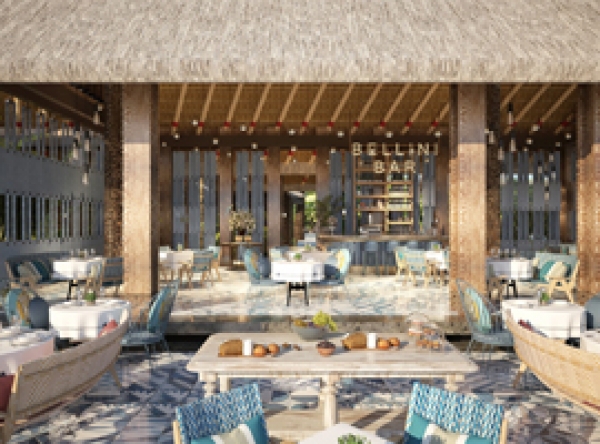 BELLINIS
Those who seek this pearl from the Mediterranean shall find an Italian fine dining experience that offers a piece of Italy right here in the Maldives. From a bar dedicated to making those perfect peachy Bellinis to homemade limoncellos, from "nonna approved" ravioli to a wide range of grappas, all the jewels of Italy are here for your enjoyment.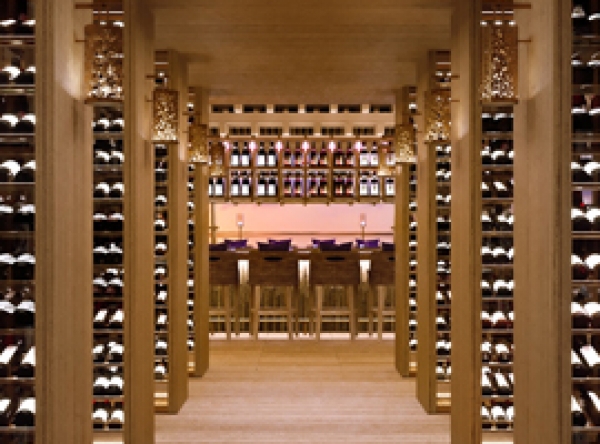 SAOKE
World-renowned restaurant architect Noriyoshi Muramatsu designed this distinctly Japanese restaurant. Its lounge offers the most incredible views making it perfect for private brunches and weddings. This floating haven of delectable food serves select sakes, sushi, and teppanyaki/Katatsu seating options for the iron-griddle enthusiasts.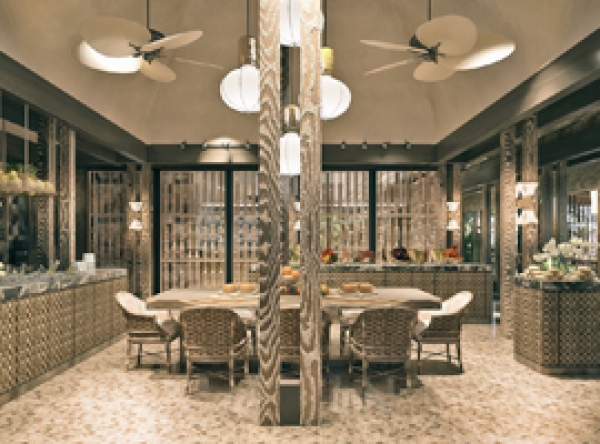 HER KITCHEN
Her Kitchen is a personalized culinary experience for you to learn and enjoy delicious meals. With Her Kitchen, you can cook local recipes with experienced chefs and experience the joy of cooking without the failed recipe attempts right the luxurious surroundings of a professional restaurant kitchen. If you have been secretly vying to become a master of the grills and stoves, here's your chance!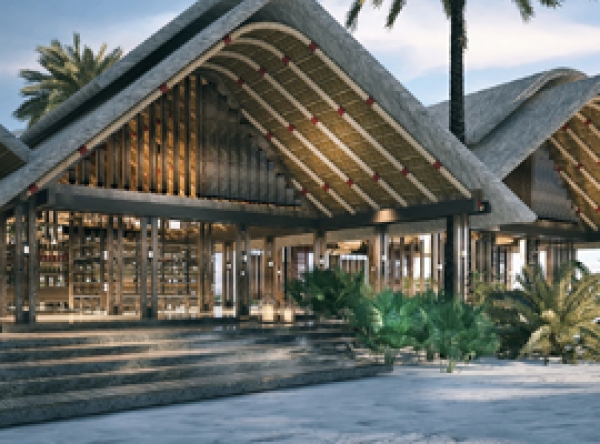 VANDHOO
Vandhoo Restaurant offers a specially designed dining experience encompassing South East Asian, Chinese, Mediterranean, Levant cuisines. Special theme dinners, unmatched breakfast spreads, and art immersive experiential dining choices are just a few of the selections available at Vandhoo. A lavish range of hand-picked wines from across the world awaits wine enthusiasts in our top of the line wine cellar.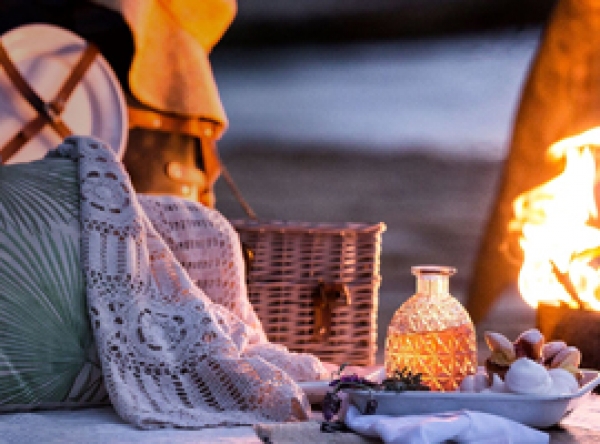 THE FIRST DINNER
If you are a newlywed, make sure to take advantage of our First Dinner assistance to ensure that your first dinner together is nothing short of dreamy. You will have the full support of our expert team , by your side the whole time to make sure the food is scrumptious and that all goes as you planned.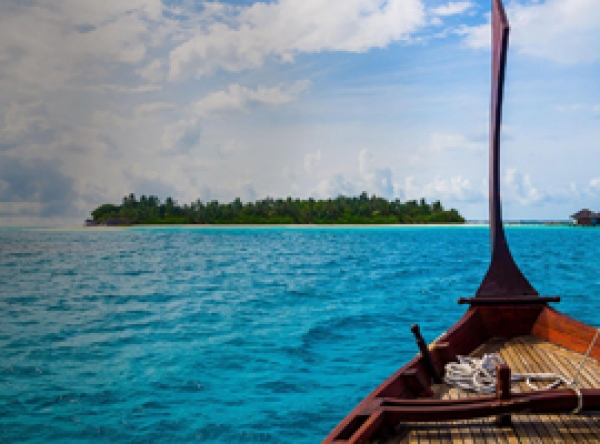 DHONI AT SUNRISE & SUNSET
Set out for romantic moments on the water with our custom design sailboats, called dhonis. Imagine setting out at sunrise with a picnic basket filled with a breakfast feast or a romantic sunset trip , over amazing tapas and breathtaking views.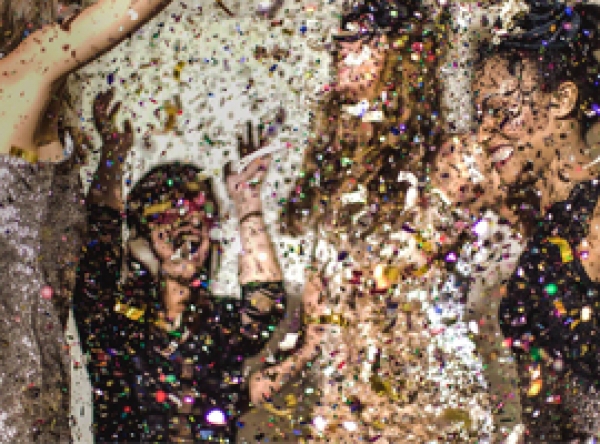 BACHELORETTE PARTIES
Calling allbachelorettes and bachelors for a memorable one last hurrah. When you celebrate the Joali way, you will be surprised at the number of memories you could make over a weekend. Fear not, there's room for all your bachelorette and bachelor parties on the island.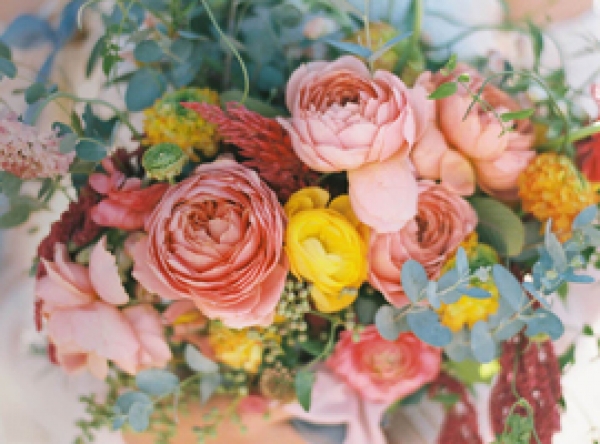 WEDDING CEREMONIES
Here at JOALI, our tradition is to be as unconventional as our happy couple wants us to be. Share what's on your mind and see your imagination come to life.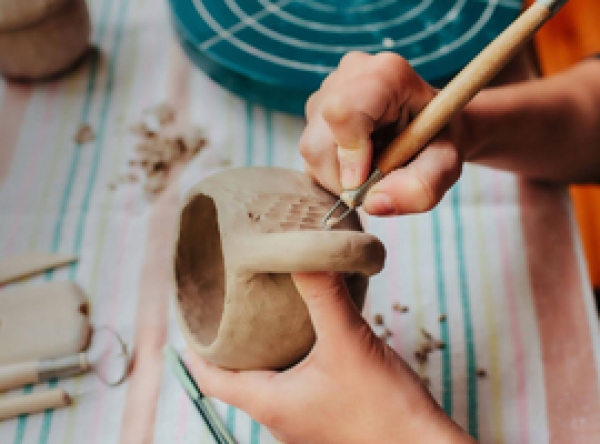 MEMORABLE MOMENTS
Let us handle everything so you can step into your new life with peace of mind. To start planning your special day, discover our packages created by a variety of expert wedding designers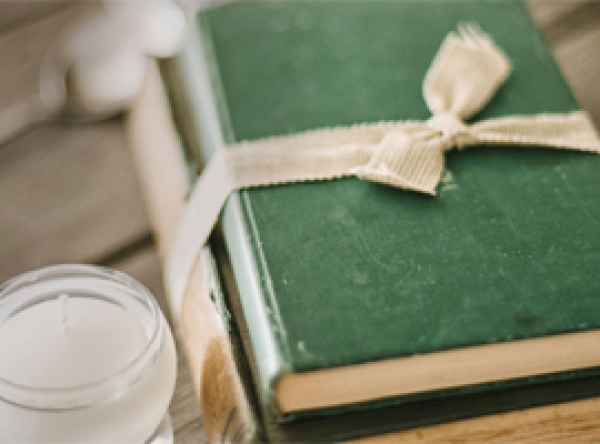 THE BOOK EXCHANGE
Reading is a personal experience , but sharing one's thoughts on reading is so much more satisfying because it allows each book to be lived through a different perspective. With our Book Exchange, you can encounter a new way of reading and share each book with readers from all across the globe, right here in the Maldives.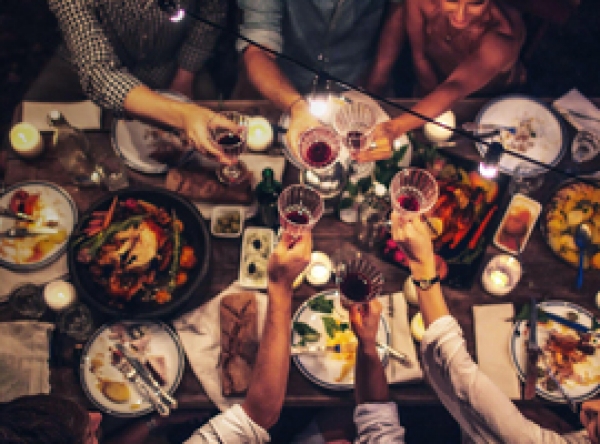 ONE TABLE TO SHARE
Sharing is caring, as well as a Joali tradition. You are invited to the Table of Joy to share your experiences over an exclusively prepared a scrumptious meal that is sure to delight your taste buds.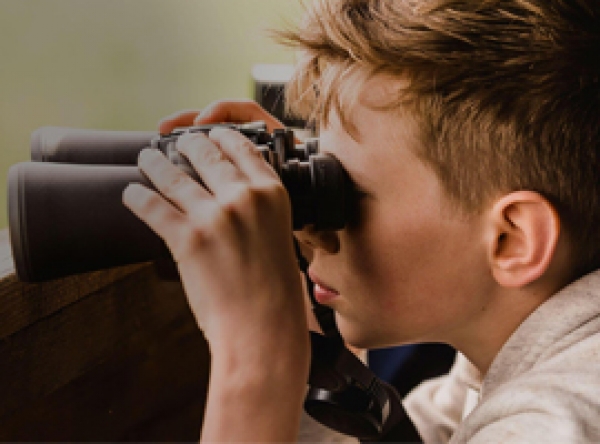 MANTA RAY TREE HOUSE
Meet one of our favorite spots to chill. The Treehouse offers unending views of green and blue , and is the perfect place to make childhood memories. Whether there are little pirates or adults aboard , this natural sweet spot offers an enchanting experience to all, with tailor-made music and food services.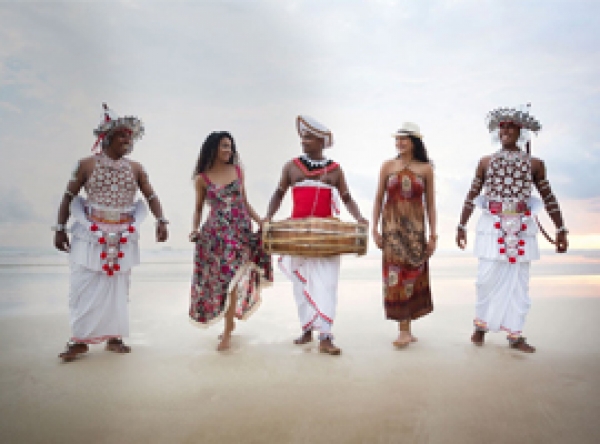 JOALI CEREMONY
Joali Ceremony marks the arrival of Spring which is celebrated on the island,beginning with a bonfire to commemorate the rebirth of nature and cleanse away the residue of the winter. The second day of the ceremony is spent enjoying all the island has to offer. The ceremony ends with everyone writing their wishes down and hanging them on the Wish Tree so that they will be manifested before the next spring.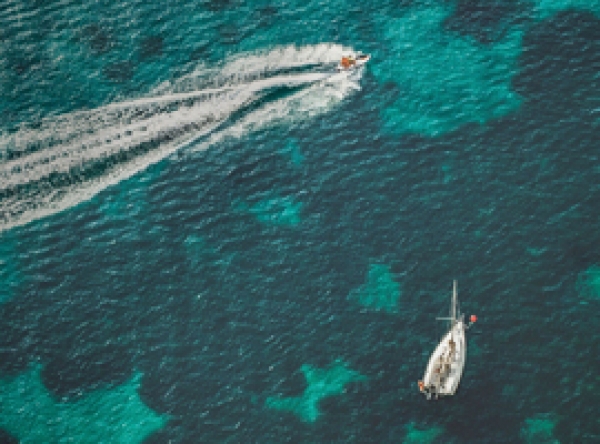 MARINE SPORTS
Dive and snorkel to discover the vibrant corals of the island and the world under the sea with a marine biologist.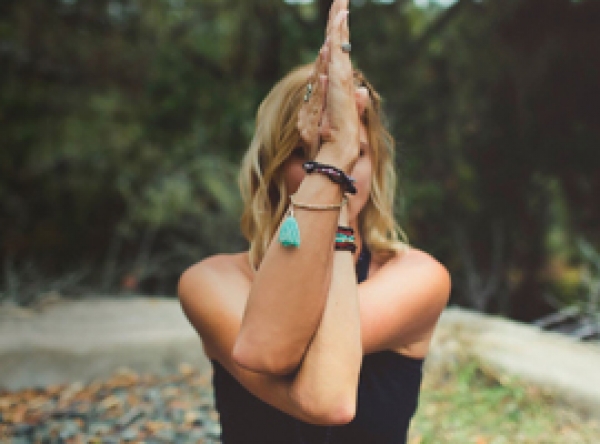 ISLAND SPORTS
Well-lit courts are ready to host the most relaxed as well as the most challenging tennis games along with a host of surprising sports await all who want to sweat.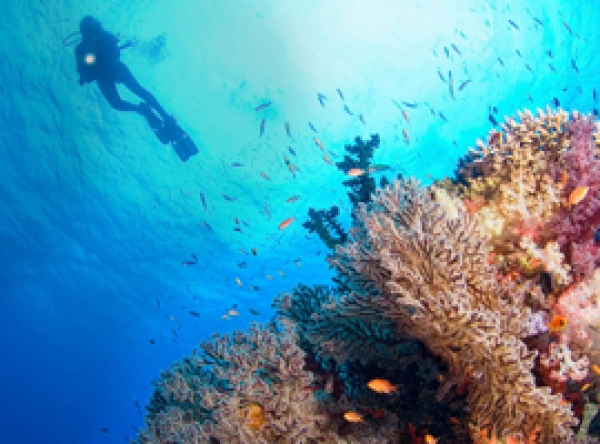 WATER SPORTS
From water skiing to hiring a speedboat, speed on water is an option for those who want to add a little excitement to their island life. Enjoy the lush, unending colors of emerald and turquoise while parasailing or wakeboarding.